Bitcoin has been inching higher over the past 24 hours as the cryptocurrency market has become correlated with the S&P 500 once again. Both markets are up over the past day, pushing higher on the news that President Donald Trump is seemingly healthy despite contracting the illness spreading around the globe.
If the cryptocurrency moves to $11,000 as many analysts predict it will, though, there is notable order book resistance that could mark an end to the ongoing bull trend.
Bitcoin Faces Critical Order Book Resistance If It Pushes $11,000
Bitcoin is facing down an extreme sell wall at $11,000 on Binance and likely on other leading exchanges.
Crypto-asset analyst Cole Garner, who focuses on order book analysis, noted that there is 2,800 BTC worth of sell orders in Binance's BTC/USDT order book. That means that there is over $30 million worth of the cryptocurrency that can be sold at that level before the market trades above that level.
Garner suggested that this sell wall may be fuel for "reaccumulation," as he explained that Bitcoin is the "unstoppable force" meeting the "immovable object."
Order books, especially those of Bitfinex, have done well to predict BTC's price action over recent months. For instance, prior to the surge from the $9,000s to $12,000 in late July, there was a series of strong bids on Bitfinex at $8,800 that supported the price and catalyzed a move higher. And near the highs, there were a series of sell orders that managed to mark the top or at least a price close to the top.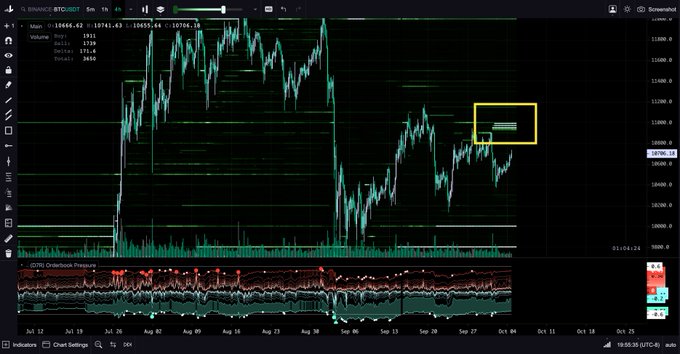 Chart of BTC's pirce action over the past few months with order book analysis by Cole Garner (@ColeGarnerBTC on Twitter).
Can Bulls Break Through?
This raises the question of if Bitcoin can break through the $11,000 resistance.
Analysts are confident that it will, despite the order book sell wall it may face at the moment.
One analyst recently shared the chart seen below, which shows that gold is primed to retake a pivotal support level. Gold retaking this level would likely aid BItcoin, as the two markets are correlated.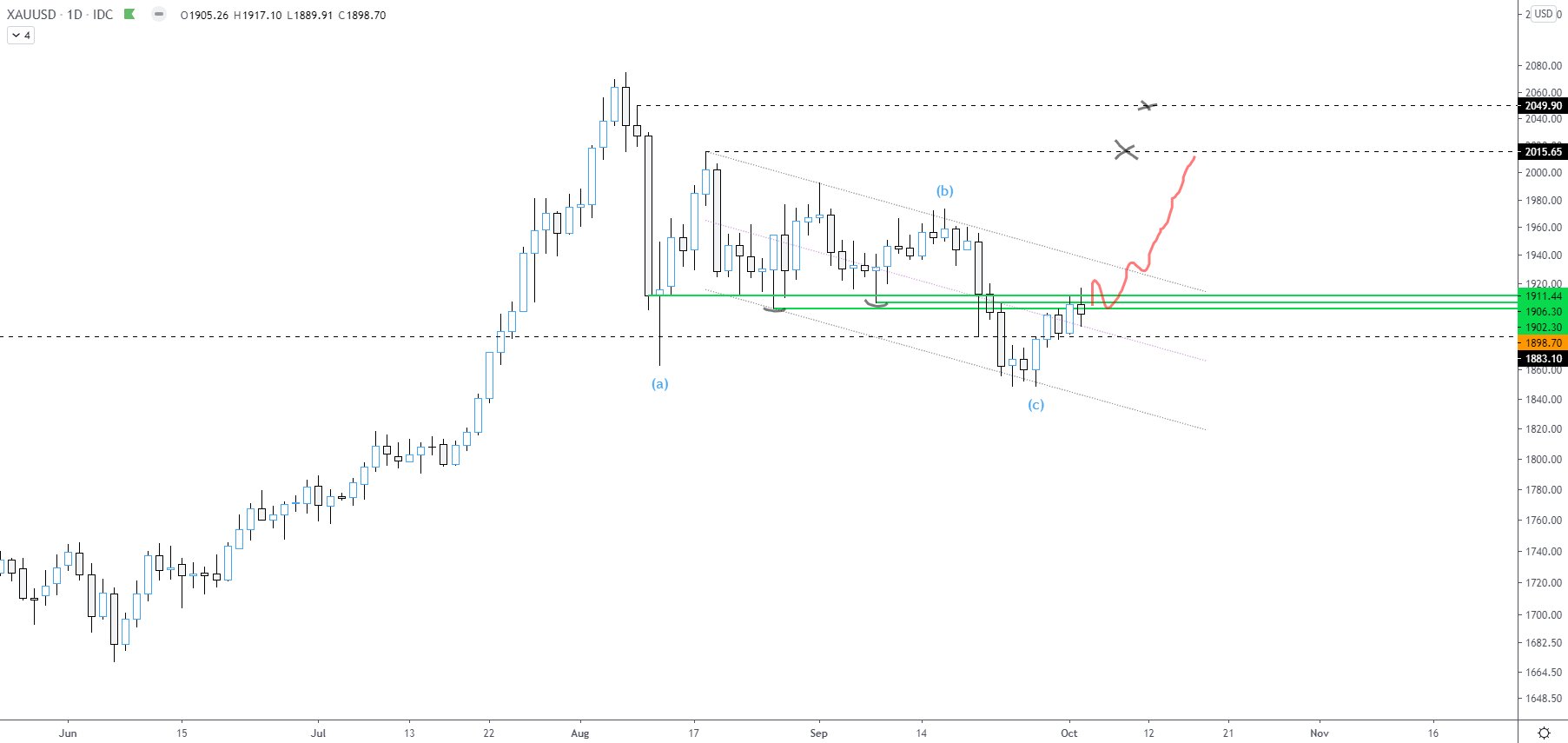 Chart of gold's price action over the past few months with analysis by crypto trader Bitcoin Jack (@BTC_JackSparrow on Twitter). Chart from TradingView.com
Photo by Adrian Trinkaus on Unsplash
Price tags: xbtusd, btcusd, btcusdt
Charts from TradingView.com
Bitcoin Is Facing Down a Critical $30m Sell Wall at $11,000